Luke 4: 3-4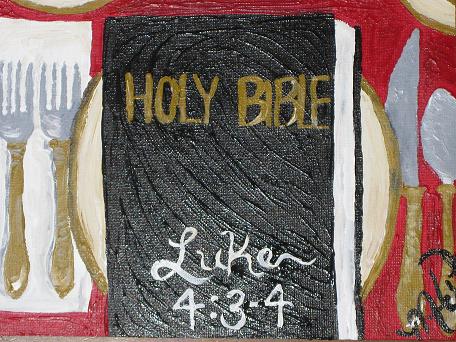 Comments:

January 16, 2011


You're amazing, love the piece "beautiful"-Alex
Priceless...the bible does say man can not live on bread alone . I want it. Jesus loves you so do I -Sherry
Thank you
Alex and Sherry, I appreciate your comments.
-Marquita
January 17, 2011


U know these pieces are the ones I enjoy the most:) -Jamie
Thank you
Jamie!!!
-Marquita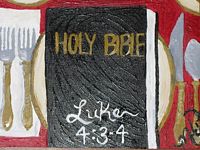 Price: $ 50.00
SOLD
Original Painting
Media: Acrylic on Sheeted Canvas
Size: 10" x 8"
Created: 2011
Artist: Marquita
Perfect for Framing